Arthur Funding
Money when you need it most.
Benefits
Injured and need funding assistance?
Call Arthur Funding at (888) 830-2959 to explore our pre-settlement options.
Let us help you in your pursuit for justice.

Capped Fees
If your case drags on your fees will not keep growing along with it. We're committed to ensuring you never face hidden charges or escalating costs, granting you peace of mind throughout the process. Ask us about our capped fees.

Low Rates
Benefit from some of the most competitive rates in the industry. We prioritize your financial well-being, ensuring affordability every step of the way.
Get Cash Now
Navigate financial challenges swiftly with our expedited funding. When time is of the essence, rely on us to deliver the cash you urgently need.
No Credit Checks
Your credit history shouldn't hinder your access to funding. We focus on your case, not your credit, making the process hassle-free and judgment-free.
Easy Approval
Experience a streamlined application process designed for speed and simplicity. We've eliminated the hoops, helping you secure funding with ease.
No Risk
Rest easy with our no-win, no-fee policy. If you don't win your case, you owe us nothing, ensuring you're protected from any financial pitfalls.
How It Works
There's no reason to delay – submit your application, send us an email or call us so we can get you the money you deserve.
Step 1: Apply Today
Apply by filling out our short form application here, or by calling (888) 830-2959 and speaking with an Arthur Funding representative.
Step 2: Application Approval
Collaborate with us and your attorney for necessary documentation. Upon approval, funding typically occurs within 24 hours.
Step 3: Get the Money
After approval, choose your fund delivery: wire transfer, overnight check, or via your attorney. If your case fails, you owe nothing.
Cases We Cover
We're here to help you get the money you deserve, so that you can get back to your life. We make the process as simple as possible.
Premises Liability
(Slip and falls, defective sidewalks, ceiling collapse)
Products Liability
(Dangerous medications, Defective autos, Trans vaginal mesh)
Labor law
(Physical injury at work caused by third party)
Don't see what you're looking for?
Surgical Funding
Need funds for your surgery while awaiting your lawsuit's resolution?
Explore hassle-free surgical funding with us. Get the care you need, when you need it.
Reach out today!
Law Firm & Case Cost Funding
Facing financial strain while preparing a robust defense for your clients?
Dive into our law firm and case cost funding solutions. With advances up to 50% of expected fees, secure the resources you require to excel in litigation and represent your clients effectively.
Engage with us now!
"Arthur Funding has been a lifesaver! While waiting for my settlement to finish in court my family's struggle to keep up with bills and expenses became so real and was putting us behind. My attorney's recommended Arthur Funding and I couldn't be more relieved! Their kindness and sympathy stood out when I received the funds so quick and they made the whole process so easy! Not only are their rates reasonable, but their response to get the process done took less than 24 hours! I would highly recommend Arthur Funding for your pre settlement funding!
I'm so thankful to you all of you for your help! Me and my family really appreciate it more than you can imagine!"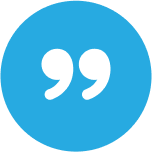 Arthur Funding gave me the opportunity to reset my life after my terrible accident. Not only were they quick to answer my request, they showed me kindness and sympathy when they advanced me the funds.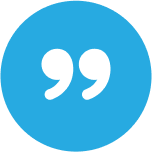 The people at Arthur Funding are great. They accepted my application at a very reasonable fee and advanced me the money at very reasonable interest rates.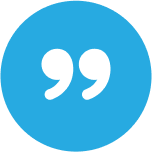 My lawyer shopped around for my funding, and no PI funding company even came close to the service, quickness and low costs of Arthur Funding. From now on, my lawyer will use them, and I will recommend them.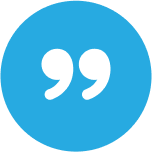 Frequently Asked Questions
Arthur Funding Capital is a litigation finance company committed to empowering plaintiffs struggling through a difficult lawsuit by helping them achieve civil justice and the recovery they rightfully deserve!
What is Pre-Settlement Funding?

Pre-settlement funding is a cash advance provided to a person who has been injured in an accident. The cash advance is provided prior to a settlement, award, or verdict. If approved, Arthur Funding provides the client immediate access to money, so that he/she can cover his/her living expenses while the litigation continues and as they await settlement or trial.
Pre-Settlement Funding the same as a traditional loan?

No, this is not a loan. We can provide clients funding regardless of whether they have good credit, bad credit or no credit. Arthur Funding is a non-recourse plaintiff's personal injury funding company that provides cash advances to seriously injured persons, plaintiffs and/or claimants who are represented by an attorney or firm for lawsuits and/or claims, in return for an interest in any recovery. Non-recourse means, if you lose your case, you owe us nothing. We only get paid back if you recover money from your lawsuit.
Am I eligible for Pre-Settlement Funding?

If you have filed a lawsuit or plan to do so, and are represented by an attorney, or have settled a lawsuit and are awaiting payment, you are eligible for litigation funding. If you are unsure if this applies to you, please contact us via phone or e-mail.
We'll happily go over your situation and figure out whether or not we're able to offer you
Pre-Settlement Funding. We do not provide litigation funding services to anyone under the age of 18.
Arthur funding
Path to Financial Relief Awaits
Immediate Access: The funds you need swiftly & securely.

Tailored Solutions: Personalized funding options to meet your unique needs.

No-Risk Promise: Don't win your case? You owe us nothing.
Act Now
Don't let financial strain delay your needs. Connect with us today and discover how we can assist you every step of the way.